Crafting rugs and shaping trends since 1984
At Flair, our lovingly crafted rugs are the centrepieces that bring rooms, and people, together. As a family run business since the beginning, creating togetherness is the very essence of who we are.
Wool You'll Love
Turn your home into a comforting haven this wintertime. Our selection of expertly crafted wool rugs provide natural warmth and a feel of tranquillity, perfect for creating a welcoming space for all to enjoy. 
There are so many reasons to partner with Flair
At Flair, 40 years of experience is woven into every rug and every partnership, so you know you're in safe hands.
Crafting rugs since 1984
Feels like family
Globetrotters & trendsetters
Exclusive designs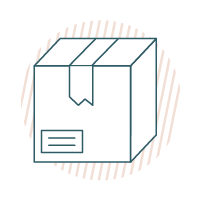 In stock & ready to dispatch
Europe-wide delivery
Sophie Flair Designer
Meet the Designer!
"You can so easily change up the look and feel of a room with just a rug!"
Designing rugs is a fundamental part of who we are and what we do here at Flair. We are proud of our in-house design team who dedicate themselves to creating the most beautiful rugs. Here is what they have to say.